MBA for Healthcare Professionals

Managing a patient-focused business
A Detroit Mercy MBA with Graduate Certificate in Health Services Administration Management prepares you for managerial and administrative excellence, combined with the growing need for clinical credibility. An MBA establishes clinicians as full partners with business staff in an ever-changing healthcare environment.
Healthcare practitioners need knowledge and experience beyond clinical expertise to manage effectively at the enterprise level. We'll focus on effective management in a healthcare environment, an understanding of healthcare policy and reimbursement, financial principles and best practices for marketing, operations and information technology.
Career Opportunities. Who do our alumni work for?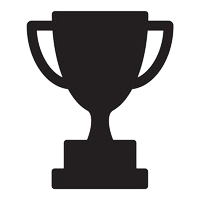 Nationally-Ranked & AACSB Accredited
Detroit Mercy's MBA program has consistently been ranked among the nation's top 30 Management programs by U.S. News & World Report. In addition, the program is one of only two private universities in Michigan with an AACSB accreditation.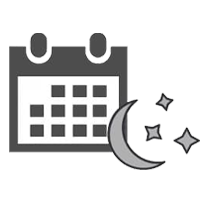 Flexible Classes
Evening and weekend MBA classes are available at the Riverfront Campus, 651 East Jefferson Avenue, as well as the McNichols Campus, 4001 W. McNichols Road.
Unique Identity
Rooted in the Jesuit and Mercy traditions, the College champions academic excellence and good character by encouraging intellectual, spiritual, ethical and social growth.
 

Admission Requirements

Admission Requirements

The Graduate Certificate in Health Services Administration Management requires a separate application to the College of Health Professions & McAuley School of Nursing. Admission criteria to the Graduate Certificate in Health Services Administration Management differ from the MBA Program admission criteria. 

MBA Program Admission Criteria

Admission decisions are based on undergraduate grade-point average, GMAT or GRE score (if needed), work experience and other degrees.

The MBA Program is open to students of high promise who have earned a baccalaureate degree from an accredited college or university. No prior academic work in business is required. Admission decisions are based on undergraduate grade point average (GPA), work experience, post graduate studies, recommendations and GMAT or GRE (if needed). MBA admission materials include:

A University of Detroit Mercy Graduate Application Form, with the application fee (waived for online applications);
Official transcripts for all previous academic work;
An official report with the scores earned on the GMAT or GRE (if needed);
A resume;
Any other information which the applicant feels is important to the admission decision.

 

Accelerated Curriculum

Degree Requirements

The basic requirements for University of Detroit Mercy's MBA Program involve a 33 credit hour structure, which includes the following set of core courses and a set of post-core courses. Core courses serve as the heart of a common educational experience for all students who seek the MBA degree. Post-core requirements include an integrated capstone course, MBA 5900.

Foundation requirements include a set of courses designed for those applicants who have had no exposure or limited exposure to business courses in their academic background and/or limited work experience. These courses, up to a maximum of 12 credit hours, may be required to guarantee preparedness for the program's core and post-core requirements.

Each applicant's program requirements are determined immediately following the admission decision. Foundation requirements may be waived, in any number, depending upon the applicant's academic background. The mere fact that a student has completed coursework in one or more particular disciplines or had extensive work experience does not imply that any waiver will be granted. Prior academic work must be of sufficient quantity and quality as to satisfy the specific criteria established. Each student's specific requirements are determined individually with the objective of ensuring the overall quality of that student's degree program.

The MBA with a concentration in Healthcare is unique in that the three concentration courses are taken outside the College of Business Administration, in the College of Health Professions.

Course Curriculum

Foundation Courses

ACC 5100 Financial Accounting

MBA 5100 Legal Issues

MBA 5120 Data Analysis for Decision Making

MBA 5180 Fundamentals of Financial Management


Core Courses

ACC 5200 Managerial Accounting
MBA 5200 Modeling, Analytics, and Decision Making
MBA 5210 Personal Development, Ethics, and Social Responsibility in Organizations
MBA 5220 Corporate Finance
MBA 5240 Marketing Management and Planning
MBA 5250 Teamwork & Leadership
MBA 5260 Information Systems and Technology
MBA 5900 Strategic Management

Concentration Courses

HLH 5500 Research Methods in Health Care
HLH 5700 Health Care Delivery and Policy Issues
HSA 5780 Quality Improvement in Health Care Organizations

Students interested in receiving the MBA with a Certificate in Health Services Administration will need to take two (2) additional Health Services Administration courses beyond the MBA degree, totaling five (5) Health Services Administration courses. Students must apply to the Graduate Certificate in Health Services Administration Management program in addition to applying to the MBA program and are subject to the rules and regulations of both the College of Business Administration and the College of Health Professions & McAuley School of Nursing. A grade of B- or above is required for the five (5) Health Services Administration courses that culminate in a GPA of 3.00 or above. Admitted students have a choice of two electives from the following list:
            
HSA 5070 Population Health    
HSA 5050 Legal Aspects of Health Services Administration    
HSA 5500 Information Systems for Health Services Administrators  

 

Do I need the GMAT?

Do I need the GMAT?

Was your undergraduate grade point average 3.0 or above?
Do you have seven or more years of professional experience?
Have you already earned a graduate or professional degree?

If you can answer "yes" to at least two of these questions, then you have an excellent chance to gain admission to the AACSB accredited MBA program at the University of Detroit Mercy without taking the GMAT! Otherwise, you should plan to submit official scores from either the Graduate Management Admission Test (GMAT) or Graduate Record Exam (GRE).

For more information, contact

Carrol Parris
Student Services Coordinator for CBA Graduate Programs
313-993-1203
carrol.parris@udmercy.edu.

 

About CBA

A degree in Business Administration helps connect you with a dynamic group of business leaders, community partners and fellow students. Here you can delve deeper and learn more about us.

 

Apply!