Master of Science in Ethical Leadership
Master of Science (MS) degree in Ethical Leadership (EL)

Master of Science (MS) degree in Ethical Leadership (EL) is designed for anyone seeking a leadership role in business, government, nonprofits, educational institutions or other organizations. The program consists of an integrated sequence of courses that gives students the tools to manage, develop and lead the employees of an organization.
Available beginning in Fall 2022
No prerequisites — the program is open to applicants with any undergraduate degree
30 credits (equivalent to 10 three-credit courses) can be completed full-time or part-time
Flexible: more than half of the program consists of electives chosen by the student
Available online for added convenience
Taught by nationally-recognized faculty who are leaders in their fields
The master's degree in Ethical Leadership presents a skill set focusing on gaining a deep understanding of leading and managing people, as well as learning about the management of human capital through an ethical lens. The curriculum focuses on ethical leadership, change management, sustainability and teamwork with diverse peoples. The program develops essential leadership skills, including: an ethical and social responsibility perspective for making decisions; preparation for leading in various organizational contexts (businesses, government agencies, nonprofits, educational institutions and other organizations); effective oral and written communication; and the ability to collaborate in a diverse, equitable and inclusive environment to achieve organizational objectives.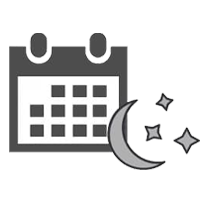 Convenient Class Scheduling
The College of Business Administration schedules courses during daytime and evening hours, in person and online, to accommodate a variety of students.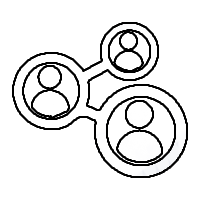 Important Connections
You will become part of Detroit Mercy's professional network and make strong connections with your classmates and faculty. Employees from more than 200 businesses and professional organizations have enrolled as degree candidates at Detroit Mercy.
Unique identity
Rooted in the Jesuit and Mercy traditions, the College champions academic excellence and good character by encouraging intellectual, spiritual, ethical and social growth.
 

Degree Requirements & Curriculum

Master of Science in Ethical Leadership: This 30-credit hour program is based on the concept that business ethics, servant leadership, and values are essential for delivering value to organizations. The program includes four required courses (12 credit hours) and 18 credit hours from the electives course list.

Required Courses: 12 credits:

Personal Development, Ethics & Social Responsibility (3)
Teamwork & Shared Leadership (3)
Sustainability (3)
Organizational Change and Development (3) 

Electives #1: choose 6 credits from the following courses:

Legal Issues in Organizational Strategy (3)
Data Analysis for Decision Making (3)
Fundamentals of Financial Management (3)
Marketing Management and Planning (3)
Corporate Financial Accounting (3)

Elective #2: choose 6 credits from the following courses:

Organizational Processes (3)
Organization Theory (3)
Human Resources Management (3)
International Human Rights Law (3)
Business Turnaround Management (3)

Elective #3: choose 6 credits from the following courses:

Ethical Issues in the Workplace (3)
Leadership Models (3)
Management & Leadership of a Technical Workforce (3)
Human Resources in Health Care Organizations* (1.5)
Leadership in Health Care Organizations* (1.5) 
*HSA 5090 (1.5) and HSA 5150 (1.5) are corequisite each other and required to take together.

The overlapping credit hour limit between the Master's in Ethical Leadership and another Detroit Mercy graduate degree is a maximum of nine (9) overlapping credit hours (no credits may be transferred from other universities for this degree).

 

About

 

More Information

For more information about our Business Administration Program, send your inquiries to:

For more information about our Ethical Leadership program, please contact Dr. Omid Sabbaghi, Director of Graduate Business Programs, at sabbagom@udmercy.edu. To inquire further, please fill out our Request for Information form.

Contact Admissions

The application process may differ based on what type of incoming student you are. Please visit our admission page to learn more and apply online.

admissions@udmercy.edu
313-993-1245