Center for Social Entrepreneurship

Where Detroit's startup grit and social good come together.
Join us in improving Detroit's livelihoods.
As Detroit's rebirth marches on, entrepreneurship has proven to be the best fuel for the economic engine and a powerful tool to address social issues in innovative ways.
As a result, there is a rich ecosystem of entrepreneurial support programs throughout the region. The University of Detroit Mercy's Center for Social Entrepreneurship (CSE) opened in 2016 in conjunction with the 100th anniversary of the College of Business Administration to work with these partners and play a critical role in this ecosystem by leading the social entrepreneurship movement.
---
Metrics
Community Engagement
Results of Boost business training program, events, and one-on-one mentoring sessions.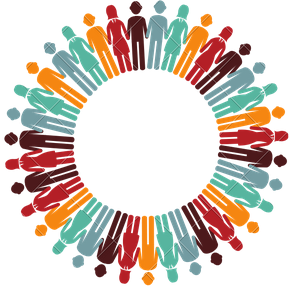 > 36,000
Lives touched by the CSE and the businesses it supports

$3.2M
Raised by social enterprises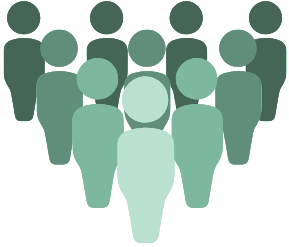 67
Graduates of the Boost entrepreneurial training program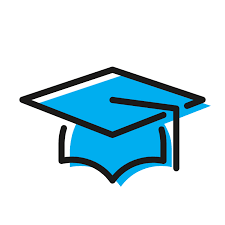 Academics
Accredited courses and programs developed by the CSE and faculty for Detroit Mercy students.
1 New concentration in social entrepreneurship created
4 New courses created
1 New MBA capstone course created
Boost
The CSE Boost Program is a nine-week, intensive workshop for early-stage social organizations that have already entered the market with their product or service. Boost participants learn business fundamentals, improve their strategic thinking, articulate a business plan, and develop a business model that demonstrates social impact, growth, and long-term financial sustainability.
By the end of the program, participating enterprises have the strategies and materials to grow their organization in a financially sustainable manner and apply for the funding to reach the next level of growth. They will also receive mentoring from successful entrepreneurs to work on their growth plans for a six-week period after the Boost. Additionally, each graduating Boost participant will have access to the Center for Social Entrepreneurship and our capacity development partners.
The result: you will have a stronger business, increased social impact, and readiness to receive investment to scale your enterprise.
How You Can Make a Difference
Register as a social entrepreneur - We enroll social entrepreneurs who are in the blueprint stage and have a tangible product or service ready to be marketed. Contact our Center for more information or apply for our Boost Cohort.
Volunteer as a mentor - If you have expertise in functional areas of business and would like to work with our social entrepreneurs, we'd love to hear from you!
Support the Center with a donation - Make a difference in Detroit by providing financial assistance to our Center for Social Entrepreneurship. Checks should be payable to the University of Detroit Mercy, with College of Business Administration on the memo line. Contact us or give online, designating your gift to the College of Business Administration.
Leadership
Derrin Leppek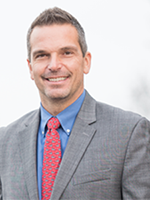 Director of the Center for Social Entrepreneurship Derrin Leppek previously served as a Managing Director of Place-Based Entrepreneurship and Entrepreneurial Coach at Tech Town, where he initiated the SWOT City Program, and more recently as the Director of the Center for Innovation and Entrepreneurship at Macomb Community College.
Advisory Board: Kathleen Dul Aznavorian, Roy Lamphier.
Ram Kesavan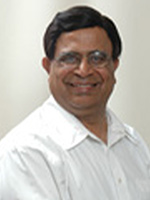 Affiliate of the Center for Social Entrepreneurship Ram Kesavan teaches in the areas of marketing and entrepreneurship. He has counseled over 300 small businesses, mostly minority owned. He has authored over 50 articles and a manuscript on international strategic marketing.