Charlton Center for Responsible Investing
What is the Charlton Center of Responsible Investing?
The Charlton Center for Responsible Investing is a newly established program within the College of Business Administration. It is designed to promote academic excellence and provide leading experiential training to students pursuing careers in the investment and investment-related financial services industry. Uniquely, within the framework of our Jesuit and Mercy values, the Center will respond to the need for a greater understanding and appreciation of ethics and social responsibility among investment professionals. A focus of the Center is to increase the number of people of color and women in this industry; thereby providing a resource of qualified, talented professionals whose participation in this sector will help to reverse a long time trend of underrepresentation.
Both undergrad and grad students are able to apply to the Center. Program participants are required to participate in investment-related internships and expected to actively seek job placement in the investment industry upon completion of their studies.

Mission Statement
The Charlton Center provides a gateway for students to acquire innovative, experiential education and preparation for careers as socially responsible leaders in the financial services industry. Consistent with its Jesuit and Mercy values, the Charlton Center seeks to expand the pool of well qualified and demographically-diverse investment practitioners who serve the greater good.
Vision
The Charlton Center will be recognized as the region's premier resource for socially responsible investment education.
Initiatives
In addition to rigorous completion of required credits, participants in the Charlton Center for Responsible Investing will have the opportunity to engage with or benefit from the following:
The Majestic Fund - The Mercy and Jesuit Student Investment Capital Fund. Using donated money, students learn to manage a real investment portfolio, interact with industry professionals, and provide written and oral reports to an Investment Advisory Council. Read more about the Majestic Fund.

Social Innovation Fund - This is a joint endeavor with the Center for Social Entrepreneurship. This Fund provides seed money loans to new local community ventures that successfully complete our training program.
Charlton Center Newsletter - This quarterly communication will be produced by students to provide an economic overview, updates on market trends, industry features, guest commentary by seasoned investment professionals, and performance information on the Majestic and Social Innovation Funds.
Speaker Series - Through the Charlton Center Speaker Series, industry leaders will be invited to share their expertise with Detroit Mercy and the broader community.

Credentialing - It is the plan of the Charlton Center to provide support for students to attend relevant conferences, participate in investment-related competitions, and earn professional designations such as Chartered Financial Analyst, Chartered Alternative Investment Analyst, and Certified Financial Planner.
Partnering - The Center will work with local and national Investment firms and professionals to secure internships and provide a pipeline of qualified candidates for job placement in the industry.
Facilities - The Charlton Center maintains a state-of-the-art Financial Markets Lab that enables the students to practice enhanced decision making through the use of cutting edge technology. Read about Facilities.
Charlton Center on Youtube:
Charlton Center for Responsible Investing presents our Finance Series: Investment Careers
The College of Business Administration's Charlton Center for Responsible Investing hosted Ashley Carew. Ashley is an equity research analyst for Wellington Management.
Charlton Center for Responsible Investing presents Mellody Hobson Fireside Chat - January 2022
The College of Business Administration's Charlton Center for Responsible Investing hosted Mellody Hobson, president and co-CEO of Ariel Investments and chairwoman of Starbucks Corporation, for a virtual presentation on Monday, Jan. 24, 2022.
Leaders
Dawna Edwards-Rodgers , Director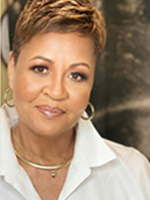 Dawna Edwards-Rodgers is a seasoned investment professional. Most recently she served as executive vice president and partner at Alpha Partners LLC, an independently owned boutique investment advisory firm. Her previous management experience included equity and fixed income portfolio management responsibilities at Alpha Capital Management and the Trust Department of Comerica Bank. Edwards-Rodgers earned undergraduate and graduate degrees in business and economics from Detroit Mercy. She is a member of the National Association of Securities Professionals and the Association of African American Financial Advisors.
Omid Sabbaghi, Affiliated Faculty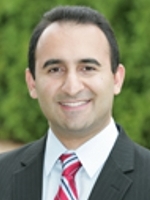 Omid Sabbaghi is a professor of Finance in the College of Business Administration at University of Detroit Mercy. He earned his bachelor's degrees from the University of California-Berkeley, triple-majoring in Economics, Statistics and Applied Mathematics, and earned both his M.B.A. and Ph.D. from the University of Chicago's Booth School of Business, where he studied finance and econometrics. He was recently awarded a prestigious Fulbright Fellowship.
Volunteer Opportunities
We are actively seeking relevant internship opportunities for Center participants. If you are engaged in the investment or investment related industries, and have a need for energetic and talented student support, please contact our Director Dawna Edwards-Rodgers at 313-993-3259.
Our Center participants can benefit from interactions with successful industry professionals willing to share their experiences and insights. Let us know if you're willing to volunteer as a mentor, panelist, guest speaker or general resource for the Center.
Donate
The student run Majestic Fund provides an important hands-on opportunity for our students to manage a real-life portfolio. The Fund is supported by donors who understand that the investment profession needs leaders who embrace the Jesuit and Mercy values. The Fund's Investment Advisory Council is composed of benefactors who have donated at least $25,000 to the Fund over a three-year period.
For more information, contact the director, or Teri Carroll, Senior Director of Development for the College of Business Administration at 313-993-1232.