The Center for Practice & Research in Management & Ethics (PRIME Center) enhances opportunities for Detroit Mercy business students to interact with leading business executives and thinkers, obtain real-world practical experience in management, and conduct meaningful research into managerial problems, including ethics. Building on the national rankings by U.S. News & World Report of our Management programs at both the graduate and undergraduate levels, and our historic leadership in the field of business ethics, the PRIME Center is an important resource that brings the business community and the academic community together to promote efficient, effective and ethical management.
PRIME Center Affiliates
Evan A. Peterson
Arnold Jarboe Chair of Business Administration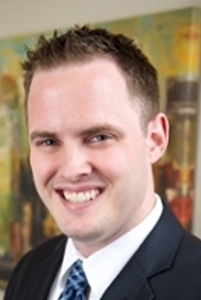 Peterson holds a bachelor's degree in Business Administration, a J.D., an MBA and a Ph.D. in Management. He has practiced law in Florida and Michigan, and teaches a variety of courses in business law, including International Human Rights Law. He has published numerous articles in law and ethics, and has engaged students as co-authors. His recent articles include, "Benefit Corporations: Fostering Socially Conscious Corporate Leadership," "Human Rights Law, Corporate Governance, and Globalization," and "Beyond Black Letter Law: Spirituality in the Business Law Classroom." Peterson serves as the director of the PRIME Center.
Gerald Cavanagh, S.J.
Charles T. Fisher III Chair of Business Ethics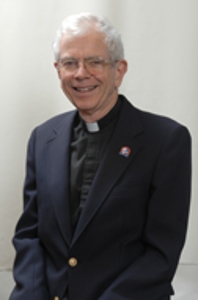 Fr. Cavanagh holds a bachelor's degree in Engineering, an MBA, a master's degree in Education, a licentiate in Philosophy, a licentiate in Theology and a doctorate of Business Administration. Nationally recognized as a founder of the field of business ethics, he has given presentations all over the globe, and his research has been cited more than 2,750 times by other scholars. He teaches business ethics to both undergraduate and MBA students.
Business Ethics Essay Contest for high school students
The goal of the PRIME Center's Business Ethics essay competition is for future business students to contemplate ethical problems that accompany modern business practices, and clearly articulate potential solutions.  Winners receive cash prizes as well as college scholarships! See contest rules and our recent winners. 
Sustainability Case Challenge
Current CBA students can participate in our Sustainability Case Challenge, focused on United Nations Development Goals.  Finalists present before a panel of judges from the business community, and receive cash prizes; the winning team participates in a national competition held in Los Angeles.  The 2020-21 winners were: Annie Acho-Tartoni, Laura Burdinie, and Paul Formosa; they went on to take first-place for short presentations and second-place for longer presentations in the International Business Ethics & Sustainability Case Competition.  Our 2020-21 judges included: Al LaHood, Bill Lubaway, Mike McBride, Jim Murawski, Clarke Smith, Joe Walsh, and Shel Wheatley.
Advances in Management Ethics Research
AMER is a student-run journal that solicits, edits, publishes and distributes research from around the nation on topics relevant to the PRIME Center mission. Detroit Mercy students serve as the editors and peer-reviewers of submissions from students at other universities, helping them develop their research into publishable form. In this manner, the PRIME Center serves as a resource for enhancing Management and Ethics education nationwide. Learn more about AMER.
National speakers: Denise Morrison, Feb. 26, 2020
A speaker series that brings nationally prominent leaders of businesses, nonprofit agencies, educational institutions, and governments to campus for presentations. These executives and entrepreneurs share their expertise and practical ideas with students and faculty, ensuring that our academic programs and research stay relevant to the real world. Our inaugural presentation was made on Feb. 26, 2020 by Denise Morrison, former president CEO of Campbell Soup.
Morrison was ranked one of the 10 Most Reputable CEOs in the World in 2018, and Campbell Soup was ranked the Most Reputable Company in America. Watch this video
Expansion of experiential learning and leadership opportunities for students in business
These include:
Hands-on coursework, such as the Integrated Field Project, in which MBA students serve as business consultants to nonprofit organizations on live case projects.
Service-learning projects, in which students use the skills developed in the classroom to benefit the community, while gaining practical experience.
Internships, through which regional employers can hire an energetic labor force while students gain resume-building professional experience and income.
Leadership workshops, such as those offered by our Center for Social Entrepreneurship.
Teamwork projects, in which students work collaboratively with diverse colleagues to solve managerial problems. The PRIME Center actively recruits a diverse student body for exercises in teamwork, collaboration, and leadership.
Professional research on Management and Ethics by PRIME Center affiliates
This research is shared at professional conferences, published in leading journals, and cited by scholars around the world.
Future Plans
Future plans for the PRIME Center include a PRIME Center Studio, in which teamwork and leadership are studied first-hand through audio and video recording of group interactions and remote conferencing.