College of Business Administration Alumni Week
The Detroit Mercy College of Business Administration Alumni Board Alumni Week 2022.
Keynote Event: March 17: "Hiring & Promoting Interns & New Employees"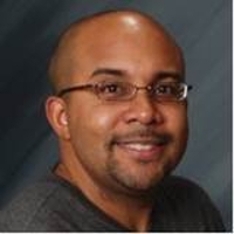 Mr Chris HooSang, MBA '01
Director of Workforce Strategy, Human Resources and
Diversity & Inclusion at DTE Energy.
March 17, 2022 at 5:30 p.m.
Limited student seating is available in CF 209; students attending in person are eligible for raffle prizes! Others will be sent a link the day of the event.
Registration is required by March 10 to attend in person, please contact Ms. LySandra Hill,
hilllc@udmercy.edu 
Registration is closed.
 

Guest Lecturers

Alumni Week

March 14-18, 2022

 Guest Lecturers 

Michael Arkison, MBA '96: Chief Information Officer, Great Lakes Wine & Spirits

Mark Bealin, MBA '84: Managing Director, UHY Advisors

Duane Borkowski, '75, '77: Risk Advisor, Experis

Van Conway, MBA '82: CEO Van Conway & Partners

Joanna Cooper, '06, MBA '09: Engine Assembly Manager, Detroit Diesel Corp.

Michael Desmet, '80: Partner, Quantum Group

Emily Doerr, MBA '12: Executive Director, Michigan State Land Bank Authority

Sarah Fioritto, '18, MBA '19: Senior Tax Consultant, Deloitte

Keith Franklin, '16: Forensic Accountant, The Sphinx Agency

Timothy Gargaro, '76: Chief Financial Officer, Mercury Medical

Christopher HooSang, MBA '01: Director of Human Resources, DTE Energy

Michele Hurst-Burton, '91: Executive Director, US Tennis Association, SE Michigan

Chantel Jackson, MBA '09: Continuous Improvement Expert, DTE Energy

Armand Jordan, '09: Global Assistant Marketing Manager, General Motors

Thomas Kenny, '89, '95: Partner & Portfolio Manager, Seizert Capital Partners

Holly McCartney, '17, MBA '18: Financial Advisor, Plante Moran

Alexandra Nicholaides, '83: General Counsel, Internal Revenue Service

Vincent Recchia,'12, MBA '14: Account Manager, GYRO Creative Group

Gregory Schmidt, '91: President & CEO, Pentastar Aviation

Feras Shammami, '97, MBA '01: Founder & President, 313 Alpha

James Staszel, '17, MBA '18: Assurance Senior, Plante Moran

Suzanne Tarchala, '92: Partner, MDD Forensic Accountants

Missy Wang, MBA '07: Director of Change Management, H.W. Kaufman Group