College of Business Administration
College of Business Administration Alumni Week
CBA Alumni Week 2018: Technology's Impact on the Future of the Auto Industry
The Detroit Mercy College of Business Administration Alumni Board will once again host Alumni Week during March 19-24, with alumni and alumnae of the College providing guest lectures in many business classes.
Keynote Event: Tuesday, March 20: "Technology's Impact on the Future of the Auto Industry"
Noon - Lunch, Student Center Ballroom (Reservations required with LySandra Hill, CF 121)

1 p.m. - Panel Discussion, Student Center Ballroom

1:45 p.m. - Raffle for $50 gift cards (only current students are eligible to win)
Moderator: Alumni Board President Christina Pauken, '12
Sheryl Connelly, JD/MBA '93; Futurist, Ford Motor Company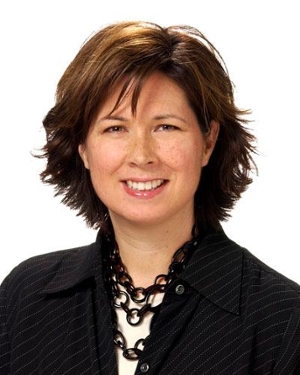 Jeff Antaya, '80, MBA '87: Chief Marketing Officer, Plante Moran
Mark Bealin, MBA '84: Managing Director, UHY Advisors
Joseph Berkowski '73, MBA '75: Chief Financial Officer, Argent International
Anthony Bronner, MBA '13: Information Technology Analyst, General Motors Corp.
Sheryl Connelly, '93: Global Trends & Futuring Manager, Ford Motor Company
Joanna Cooper, '06, MBA '09: Business Unit Manager for Axle Assembly, Detroit Diesel
David Grubb, '92: Director of Accounting Policy, Plante Moran
Lenora Hardy-Foster, '88, MBA '96: President & CEO, Judson Center
Nancy Hazely, '78: President & CEO, Tax Trilogy
Chris HooSang, MBA '01: Director of Human Resources, DTE Energy
Kathrine Horan, '97: Strategic Category Manager, DTE Energy
Mike Ilitch III, MBA '13: Franchise Advisor, Little Caesar Enterprises
Thomas Kenny,'89, MBA '95: Partner & Portfolio Manager, Seizert Capital Partners
Amanda Konja, '16, Assistant Marketing Manager, Akebono Brake Corp.
Chris May, MBA '96: Vice President & CFO, American Axle & Manufacturing
Gary MacLean, '65: Partner, MacLean, Proppe, MacLean & Darnell, P.C.
Jessica McGrath, '04, MBA '07: VP & General Counsel, Certified Restoration Dry-Cleaning
Frank Migliazzo, MBA '78: Private Wealth Advisor, Merrill Lynch
Michael Morin, '71: President, Yaffe Group
John Naglick, '78, MBA '83: Finance Director & Deputy CFO, City of Detroit
David Newhouse, MBA'89: Internat'l Trade Development Mgr, Mich Econ Devel Corp.
Emily O'Brien '15, MBA '16: Tax Associate, PricewaterhouseCoopers
Anai Orozco-Hernandez, '14, MBA '15: Auditor, Ernst & Young
Brad Simmons, '79, MBA '84: Director of Stakeholder Relations, Ford Motor Company
Laura Soave, MBA '00: Senior VP, Chief Marketing & Comm Officer, Federal Mogul
Teresa Thiele, '96, MBA '98: Head of Cost Mgt, Mopar Supply Chain, Fiat Chrysler
Gabrielle Thomas, MBA '88: Chief Operating Officer, Accounting Aid Society
Jason Vazzano, '00: Chief Executive Officer, Vectorform
Joe Walsh, '69, MBA '71: President, Legacy DMC
William Patrick Young, '90: Vice President, Absopure Water Co.
Frank Zolenski, '02, Marketing Director, Absopure Water Co.