CBA News
MBA program named among top 30 green programs in the world
Attend Visit Day...
Do you want to see what it is like to be a UDM student?
Saturday, December 7, 2013,
9 a.m. - 12 p.m..
Read More >>
Special International Lecture
Dr. Krzysztof Wach,
Associate Professor of International Entrepreneurship at Cracow University of Economics and the Jesuit University Ignatianum, discussed the changing business climate for entrepreneurs in a formerly Communist country in a special lecture entitled, "From Communism to Capitalism: Entrepreneurship in Poland" on April 15.  An expert on international entrepreneurship and new venture planning, he has taught in American, British, Central European and Eastern European universities.  Dr. Wach was joined by University of Detroit Mercy business major Christopher Wroblewski, who recently completed a semester in Poland, including an internship at a bank in Warsaw.  Christopher provided his own perspective as an American student studying and working abroad.
Fall 2012 Alumni Newsletter

FEATURE STORY
CBA inducts four new members into Hall of Honor: The College of Business Administration inducted the fifth class into its Hall of Honor in October. Find out about inductees Armando R. Cavazos '74, Joyce Hayes Giles '78, Patricia Hurston '83 and Joseph M. Walsh '69, '71. Read Read More >>

Watch the CBA projects
featured on UDMTube!
---

Why choose an AACSB accredited business school?
---
"In the Know" Newsletter:
As a Catholic institution founded by Jesuit priests and the Sisters of Mercy, we place a strong emphasis on business ethics and social responsibility at both the undergraduate and graduate levels. The College of Business Administration participates in the Principles for Responsible Management Education (click here to read our PRME update) and is the only private business program in Michigan to be accredited by the Association to Advance Collegiate Schools of Business (AACSB International), which places us in the top 5 percent of business schools worldwide.
____________
New!  Commerce Scholarship for Business Majors!
The College of Business Administration is pleased to announce a new scholarship for outstanding freshmen enrolling as business majors.  The Commerce Scholarship is a renewable award of $25,000 for freshmen entering the business program from high school with a minimum composite score of 30 on the ACT (or 1340 on the SAT), a minimum grade-point average of 3.5, and evidence of significant community involvement or leadership.  A resume is required and an on-campus interview is strongly recommended.  For additional information on scholarships and financial aid, click here. 
______________________
MBA Ranked in Top 30 Worldwide
After reviewing MBA programs in 17 countries around the globe, Corporate Knights magazine has ranked our MBA program among the top 30 in the world for its emphasis on sustainability.  The rankings were based on institutional support, including faculty research, student initiatives, and academic coursework.  For more details, see the news release.
__________________
Welcome, Evan Peterson!
The College of Business Administration is pleased to welcome Mr. Evan Peterson to our full-time faculty.  Mr. Peterson earned his MBA and JD from the University of Detroit Mercy, and has practiced law in Michigan and Florida.  He has taught business law to MBA and undergraduate students at the College on a part-time basis since 2009.  In addition, he has published several scholarly articles in professional journals, including his most recent article, "Compliance and Ethics Programs: Competitive Advantage Through the Law" in the Journal of Management and Governance in November 2013.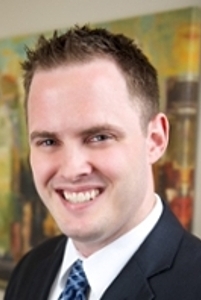 _____________
Welcome, Yuping Yang!
The College of Business Administration is pleased to welcome Ms. Yuping Yang as our International Student Counselor.  Originally from China, Ms. Yang earned a Master's degree in education at Michigan State University.  Prior to joining the College of Business Administration, she worked for the UDM College of Health Professions. 
_____________
Graduate Business Scholarships!
Applicants to the Master of Business Administration (MBA) program or any of our graduate certificate programs who score 600 or higher on the Graduate Management Admission Test (GMAT) are eligible for a 50% reduction in tuition. For more information, please contact Ms. Carrol Reaser-Parris ( carrol.parris@udmercy.edu; 993-1203) or Dr. Gregory Ulferts (gregory.ulferts@udmercy.edu; 993-1219).
_________________________
Business Turnaround Management Certificate Program now Online!
Our unique, 5-course graduate certificate program in Business Turnaround Managementis now being offered online, so you can enroll without the need to travel to campus. Contact Carrol Parris, Student Services Coordinator, at carrol.parris@udmercy.edu for more details.
The BTM certificate, the Forensic Accounting certificate, the Finance certificate, and the graduate certificate in Ethical Leadership and Change Management are classified as gainful employment programs by the U.S. Department of Education; students enrolled in these programs are eligible for federal financial aid.
__________________________________
Alumni/Alumnae: Did you know you can
Audit Courses without Paying Tuition?
Alumni/alumnae may audit classes at or below the level of the degree awarded to them by the University (bachelor's, master's or doctorate). Registration and course fees apply, but the tuition is waived; no course credit is awarded.  The class schedule is found here. Alumni audit requests are coordinated through the academic advisors in each college. To inquire about auditing a class, send your request to Dr. Leonard Kloft, Assistant Dean, 313-993-1118 or leonard.kloft@udmercy.edu .
________________________________________________________
 Free Income Tax Assistance
Our Accounting majors once again provided free income tax assistance to qualified households through the Volunteer Income Tax Assistance (VITA) program.  The students and faculty participating in this program have passed rigorous IRS training to qualify as tax preparers.  Tax services conducted through April saved neighborhood residents an estimated $5,700 in tax preparation fees.  Scroll down for more events sponsored by our Accounting program.
_______________________
Farewell, Ken Kuna!
After six years of devoted service to the College, we bid a fond farewell to Ken Kuna, Associate Dean for External Relations.  Ken, a former Ford executive who also teaches Business Turnaround Management, has been instrumental in our Hall of Honor, Alumni Week, Campus Kitchens, and countless other events and activities.  Ken will transition to a new role as a consultant to the University's Advancement Office beginning this Fall.
_____________
Giving to the College of Business Administration
Your tax-deductible donation to the College of Business Administration to help fund scholarships, research, recruiting and other essential activities can be made online at our secure donation site; please be sure to designate your donation for the College of Business Administration. Alternatively, you can contact our Associate Dean for External Relations, Ken Kuna, at kenneth.kuna@udmercy.edu, or (313) 993-1232.Thank you for supporting the College of Business Administration!
---