College of Business Administration
Center for Social Entrepreneurship
Improving Detroit Livelihoods
As Detroit's rebirth marches on, entrepreneurship has proven to be the best fuel for the economic engine and a powerful tool to innovatively address social issues. In response, there is a rich ecosystem of entrepreneurial support programs throughout the region. The University of Detroit Mercy's Center for Social Entrepreneurship (CSE) opened in 2016 in conjunction with the 100th anniversary of the College of Business Administration to work with these partners and play a critical role in this ecosystem by leading the social entrepreneurship movement.     
Our mission is to improve Detroit livelihoods by creating a community of healthy businesses that are finding innovative and economically sustainable solutions to social issues in Metro Detroit.
Our goal is to create a culture where business knowledge and resources are equitably distributed among the growing social enterprise community.
We do this while promoting the Jesuit and Mercy values that enliven our institution.
---
Grand Opening of the Center for Social Entrepreneurship: Oct. 28, 2016
What is a Social Enterprise?
If you run a business and your motivation to create positive social impact is greater than or equal to making a profit, then you are running a social enterprise.
We view a social enterprise as fitting into one of the these main areas of social impact: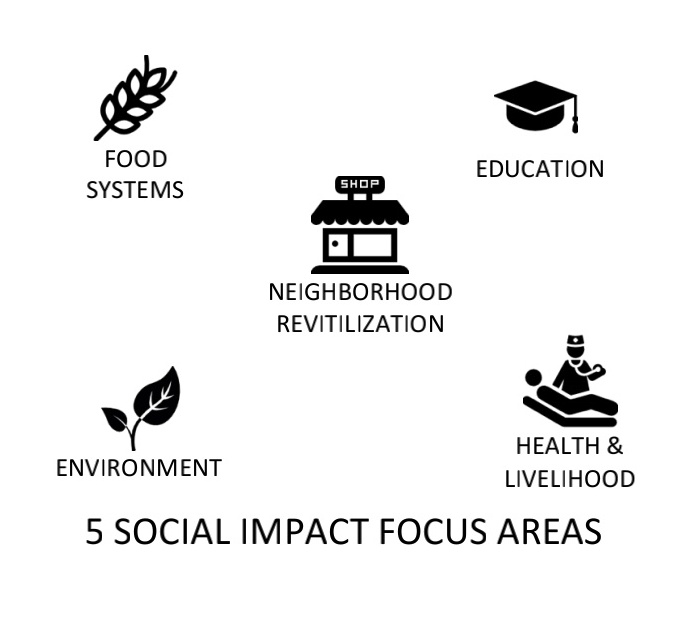 ---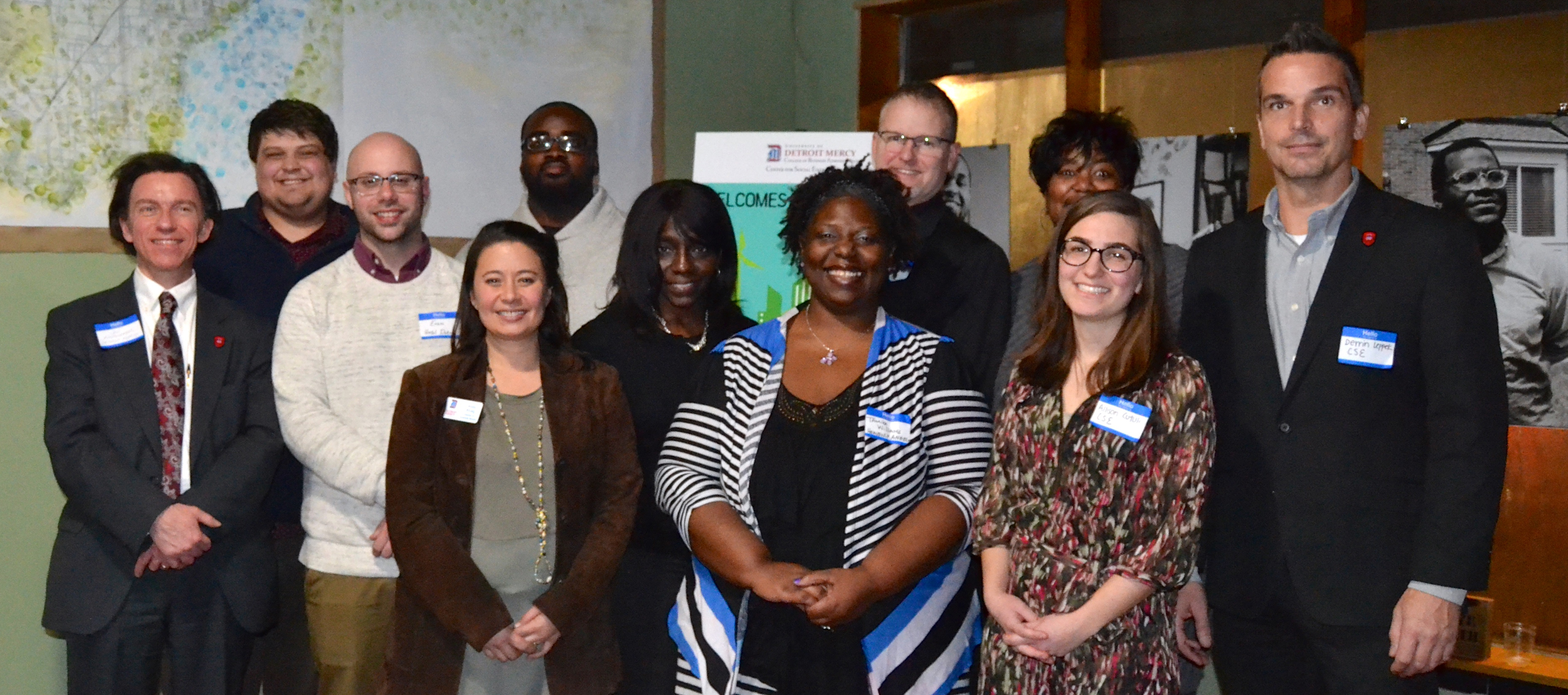 CSE Boost Program
The CSE Boost Program is a 9-week social entrepreneurship course for members of an enterprise who are creatively solving social problems within Detroit and desire to become financially sustainable through entrepreneurial best practices, mentoring, and connections to resources. Applicants must be beyond an idea; that is, their enterprise must have a product or service and a beneficiary and some exchange of revenue. The application process will be followed by an interview with CSE staff members.
By the end of the workshop, participating enterprises have the strategies and materials to grow their organization in a financially sustainable manner and apply for the funding and capacity building programs they need to reach the next level of growth. They will also receive ongoing assistance from Detroit-based mentors to work on their growth plan for a six-week period after the Boost. Additionally, each graduating Boost participant will have access to the Center for Social Entrepreneurship and our capacity development partners.
The result: you will have a stronger business, widen and deepen your social impact, and be ready to receive investment and scale your enterprise.
CSE Boost class sessions will be held at the University of Detroit Mercy McNichols Campus.
---
Boost Graduate Emily Staugaitis Featured
in the Detroit Free Press
Read the full article 
here
 and check out the video below!
---
Join us for these Upcoming Events!
How You Can Make a Difference
Attend our events - From subject specific one-day, and multi-day workshops, to networking events and celebrations.  You can brush up on skills and networking to add to the growing social enterprise culture.  View our calendar on Facebook!
Register as a social entrepreneur – We enroll social entrepreneurs who are in the blueprint stage and have a tangible product or service ready to be marketed. Contact our Center for more information or apply for our Boost Cohort here.
Volunteer as a mentor – If you have expertise in functional areas of business and would like to work with our social entrepreneurs, we'd love to hear from you!
Support the Center with a donation – Make a difference in Detroit by providing financial assistance to our Center for Social Entrepreneurship.  Checks should be payable to the University of Detroit Mercy, with College of Business Administration on the memo line.  Contact us or give online, designating your gift to the College of Business Administration, at https://community.udmercy.edu/donate.
Our Leadership
Director of the Center for Social Entrepreneurship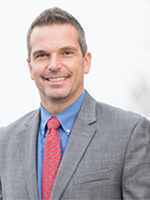 Derrin Leppek
Mr. Derrin Leppek previously served as a Managing Director of Place-Based Entrepreneurship and Entrepreneurial Coach at Tech Town, where he initiated the SWOT City Program, and more recently as the Director of the Center for Innovation and Entrepreneurship at Macomb Community College.
Our Partners
Michigan Women's Foundation
Ford Community Corps
Ford Motor Company Fund
Accounting Aid Society
SCORE
SBA
Mission Throttle
Build Institute
ioby
Kiva Detroit