College of Business Administration
Center for Social Entrepreneurship

We develop the capacity of local, Detroit enterprises that not only desire to make a profit but also aspire to create social good within their community. We believe that drawing upon healthy and innovative business techniques to find economically sustainable solutions to social problems will create a more just and equitable society for Detroit.
For more information about the CSE, contact us at 313-993-1189 or leppekdj@udmercy.edu.
Boost applications can be accessed here. Reserve your spot today.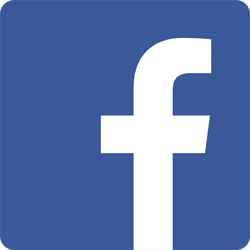 CSE Boost Program

CSE works with enterprises that have a social mission, and are in the blueprint stage of their organization's lifecycle.  "Blueprint" means that the enterprise is established, with a product or service already developed and available for distribution.

Our main service is the CSE Boost Program, which is an in-person workshop for early-stage social organizations. Participants learn business fundamentals, improve their strategic thinking, articulate a business plan, and develop a business model that demonstrates social impact, growth, and long-term financial sustainability. Participating enterprises will also receive ongoing assistance from Detroit-based mentors to work on their growth plan for a six-week period after the Boost.  Graduating participants will have continual access to CSE and our capacity development partners.

CSE Boost Three Dates: Thursday, March 9th - May 11th

Participants from the CSE's 2nd Boost program, February 2017

 

Centennial Events

Grand Opening of the Center for Social Entrepreneurship: Oct. 28, 2016

Conducted in conjunction with the 100th anniversary of the College of Business Administration
View the DBusiness photo gallery online.

 

How You Can Make a Difference

Register as a social entrepreneur – We enroll social entrepreneurs who are in the blueprint stage and have a tangible product or service ready to be marketed. Contact Fr. Phil Cooke, SJ for more information (contact information below) 
Volunteer as a mentor – If you have expertise in functional areas of business and would like to work with our social entrepreneurs, we'd love to hear from you!
Support the Center with a donation – Make a difference in Detroit by providing financial assistance to our Center for Social Entrepreneurship.  Checks should be payable to the University of Detroit Mercy, with College of Business Administration on the memo line.  Or give online, designating your gift to the College of Business Administration, at https://community.udmercy.edu/donate.

 

Leadership

Co-Directors of the Center for Social Entrepreneurship


Fr. Phillip Cooke, S.J.


Fr. Phil Cooke, SJ previously served as Social Entrepreneur in Residence at the Miller Center for Social Entrepreneurship at Santa Clara University.  Fr. Phil is passionate about blending spirituality and social entrepreneurship to assist individuals in creating their own unique careers to sustain themselves while serving the greater good. 

Derrin Leppek

Mr. Derrin Leppek previously served as a Managing Director of Place-Based Entrepreneurship and Entrepreneurial Coach at Tech Town, where he initiated the SWOT City Program, and more recently as the Director of the Center for Innovation and Entrepreneurship at Macomb Community College.