College of Business Administration
Financial Markets Lab
Learn Finance by Managing a Real Portfolio
Opened in 2015 with funds donated by generous benefactors, the Financial Markets Lab features:
*an electronic ticker-tape with up-to-the minute stock prices, bond prices, and currency exchange rates;
*dual-monitor computers loaded with professional-grade trading software;
*interactive, touch-screen tote boards with both current news and historical data.
Recent results: using the Financial Markets Lab, our students have:
*Placed 5th in the world in the CME Group Trading Challenge
*Placed four Detroit Mercy students among the world's top 25 individual investors in the ETF Global Challenge--more winners than any other university in the world.
*Initiated the Majestic Fund (Mercy and Jesuit Student Investment Capital Fund)--a student-run portfolio of real financial assets.  Students report quarterly to an Investment Advisory Council comprised of industry leaders.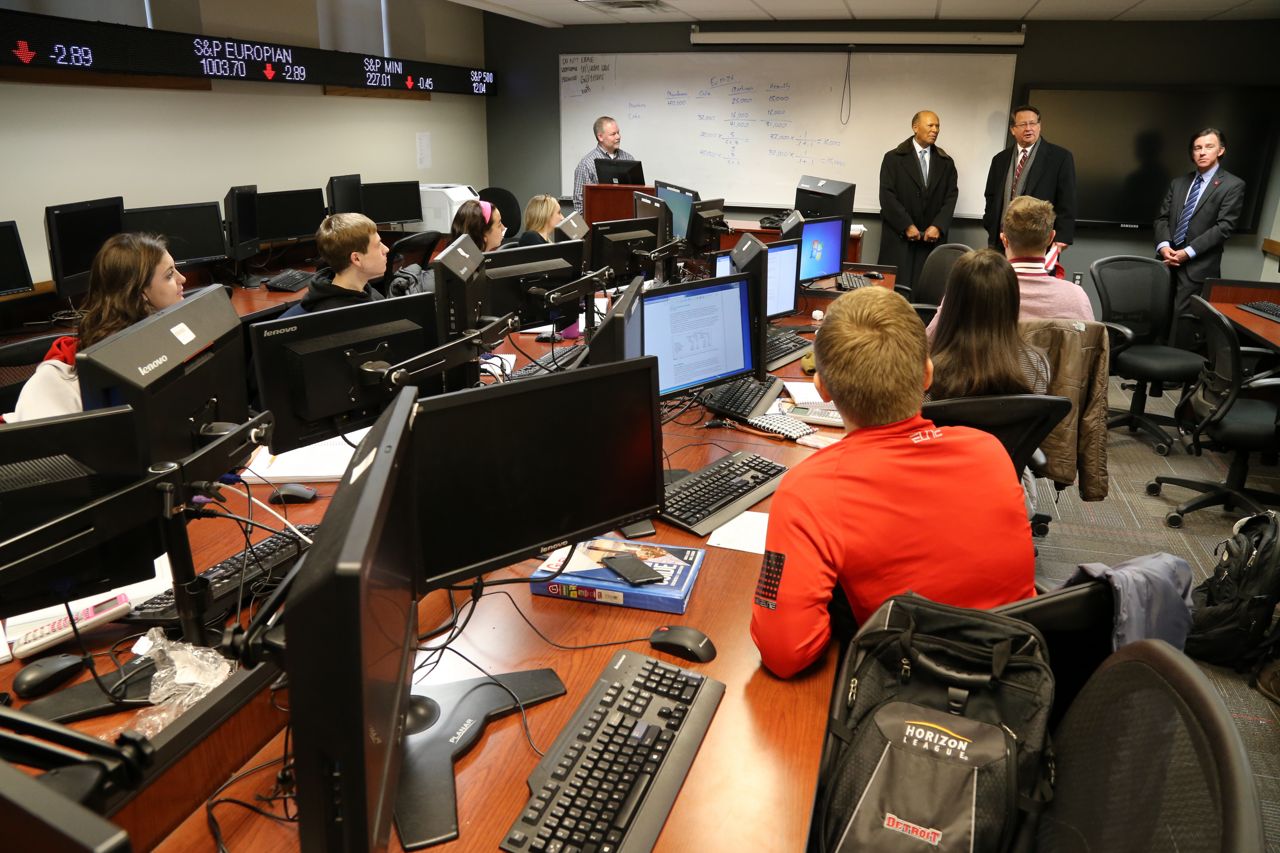 ---